CallGraph
CallGraph enables graphical analysis of program call relations and flow sequencing. Also enables exploration of extended class inheritance hierarchies.
Call-path analysis and class hieararchy resolution are performed using the JDT platform Search and Call Hierarchy mechanisms.
Sequence diagrams are generated from a static analysis of of the JDT platform AST for any selected class or method.
Uses Zest as the graphics visualization engine.
---
Screen Shots
CallGraph Flow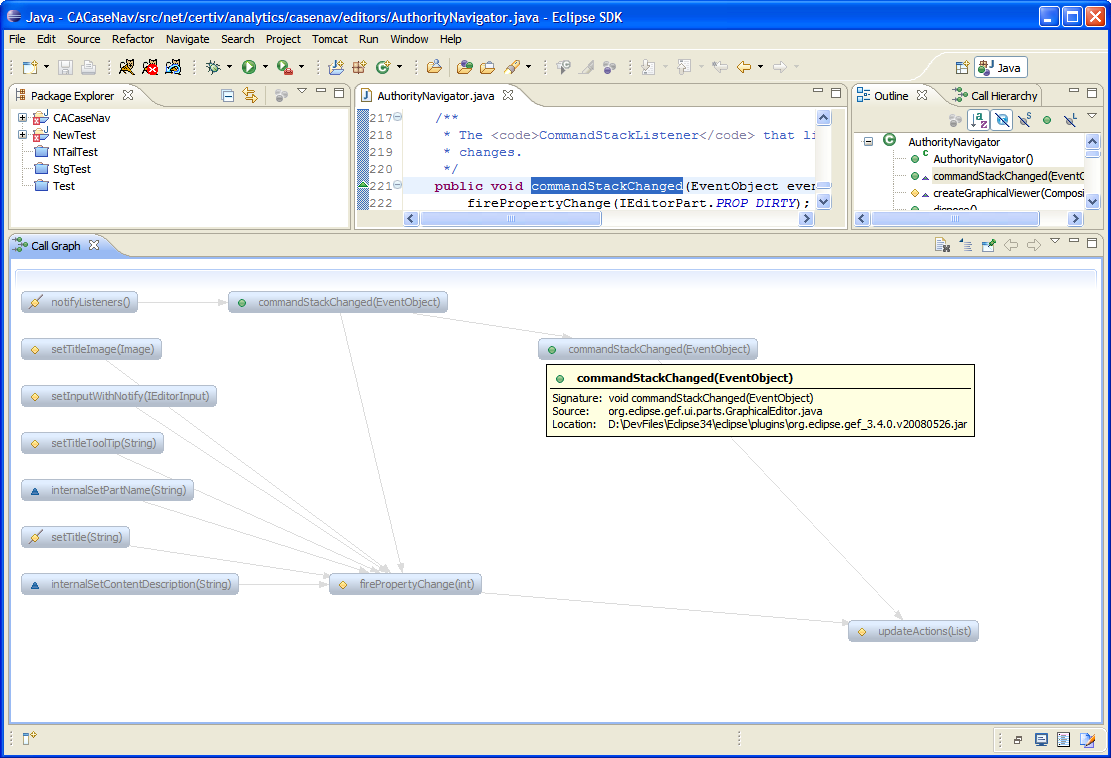 ---
CallGraph Hierarchy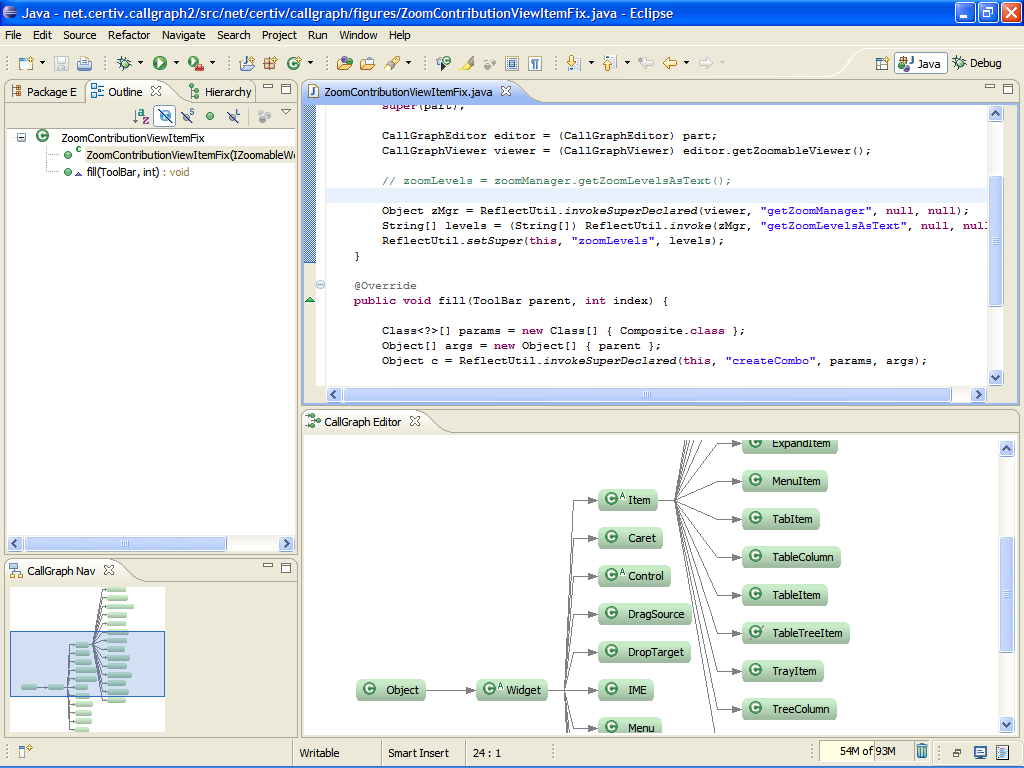 ---
Sequence Diagram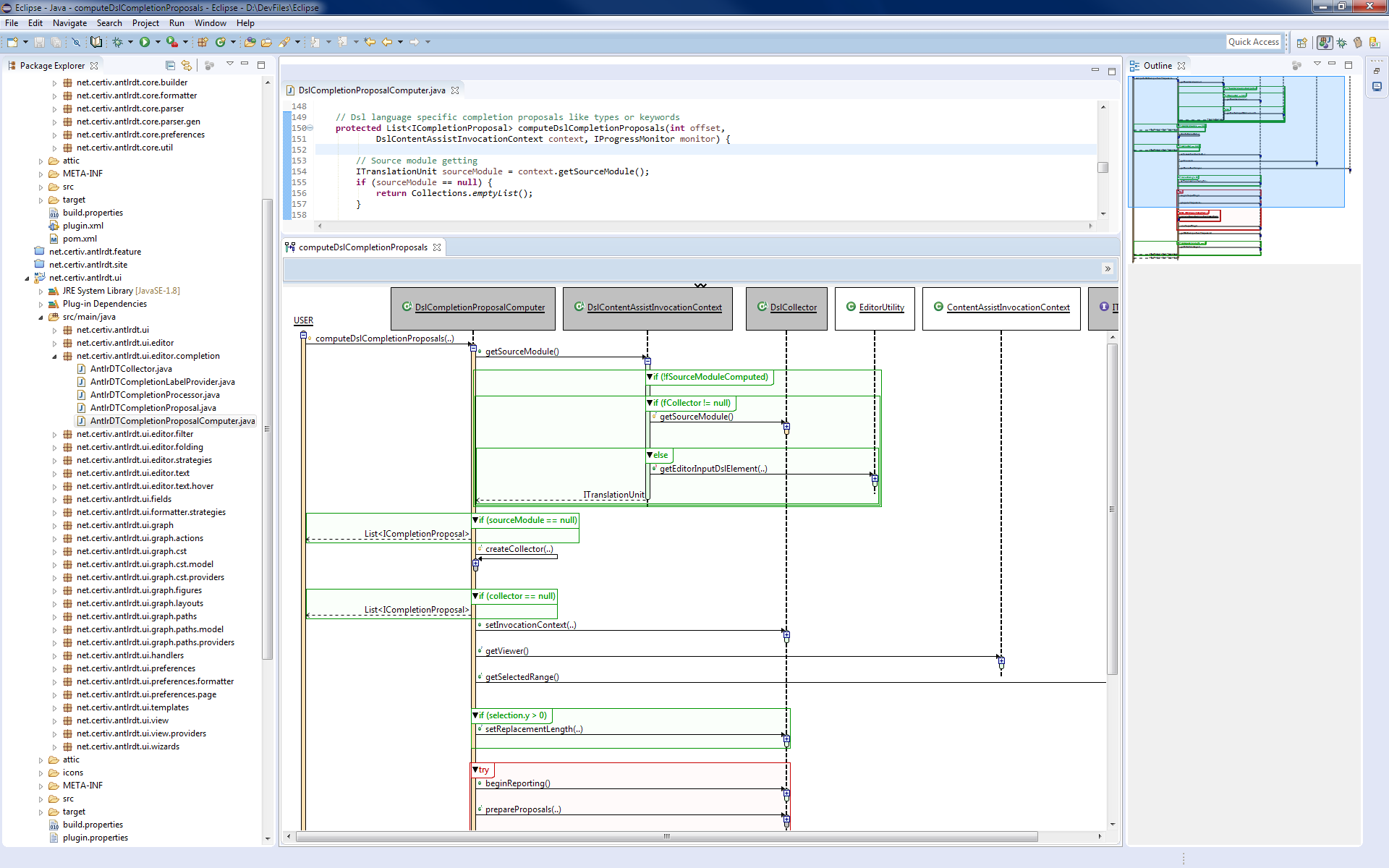 ---
Use
In a JDT Editor or the Outline view, right click on a method or class name.
For CallGraph Flow, select CallGraph -> Add Callees or Add Callers.
For CallGraph Hierarchy, select CallGraph -> Add Supertypes or Add Subtypes.
For Sequence Diagram, select Sequence Diagram.

The CallGraph and Sequence Diagram views will open automatically as appropriate.
In the CallGraph view, right click on method nodes to further explore individual branches of the call graph.
---
Requirements
Eclipse 4.6 (Neon) on Java 8 VM
Eclipse Zest Visualization Toolkit 1.7
---
License
Eclipse Public License v1.0